Map Unavailable
Date/Time
Date(s) - 10/15/2021
1:00 pm - 2:30 pm
Location
United States
Categories
Overview
The first thing we all learn working in Human Resources is that we document everything…and that means everything.  While documentation of every event in a day, every comment overheard, every request made and every disciplinary conversation sounds great in theory, in reality, it is excessive, time-consuming, and impossible to execute.  So, why do we promote it?  Because the fear of not having the documentation when we need it creates the need to preserve everything.
The fact is that we don't need everything.  In fact, we don't want everything.  All too often, lawyers either receive nothing or way too much information from their clients, information that should have been shredded years before.  Both situations create disasters in defending companies.
WHY SHOULD YOU ATTEND?
The best way to create and preserve information is to follow a compliance schedule.  Having a set schedule gives you a reason why documents do not exist, a priority list of what documents and information to keep (and for how long), and a basis for creating, or not creating, documents.  A set schedule also establishes what information you should, and should not, have if a lawsuit arises.
If you find yourself constantly spending time on documentation, on guessing what should exist and for how long, or how to prioritize documentation retention, you need to attend this webinar.  We will give you a set of tools for documentation creation, maintenance, retention schedules, and litigation preparation (just in case).
AREA COVERED
Compliance issues in document storage
Documentation retention schedule policy do's and don'ts
Litigation preparation:  litigation holds, subpoenas and the Federal Rules of Evidence
Best practices in documenting issues in the workplace – the yes's, no's, and how's
Please tell us based on your experience the right target audience (Job Title or Job Function):
(This will help our marketing team to reach right target audience)
WHO WILL BENEFIT?
Chief Human Resource Officers
HR Managers
Directors, and Benefit  Administrators
Records Management Professionals
Anyone with direct administrative responsibilities for employee-related file retention
Anyone with leadership oversight of employee-related information
Business owners who have no HR manager or staff
Internal Auditors
SPEAKER PROFILE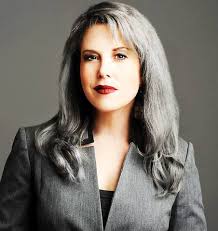 Deirdre Kamber Todd, Esq., is a partner with The Kamber Law Group, P.C., a next-generation law firm located in Allentown, Pennsylvania. With fifteen years of experience, Deirdre focuses her practice on labor and employment law, social media and technology law, HIPAA, and business law.
For more detail, please click on this below link:
https://bit.ly/3BF4YZx
Email: info@247compliance.us
Tel: +1-661-336-9555
Follow Us: https://www.linkedin.com/in/whitney-jones-873573179/